Lyre's Impossible Bar
Animation
WHAT IS IT?
A set of animated characters to appear in Augmented Reality over the label of spirit bottles as part of Lyre's awareness campaign around Non-Alcoholic drink mixes. 
WHO WAS IT FOR?
Lyre's is a global beverage brand seeking to replicate the world's most popular spirits in a non-alcoholic format. They are now the world's leading independent non-alcoholic spirits brand, selling into over 60 different countries.
Unbound is the production studio where this concept was concieved, built and delivered.
WHAT DID I DO?
I was 3d modeler, texture artist, rigger and animator for the characters. 
I did all modeling, UV unwrap, texturing, and animation for 17 characters, each with 4 seperate animated sequences following the voice files provided to me.
I delivered all characters as 3d realtime files (FBX with texture maps) to Playcanvas, the AR publishing software used at Unbound.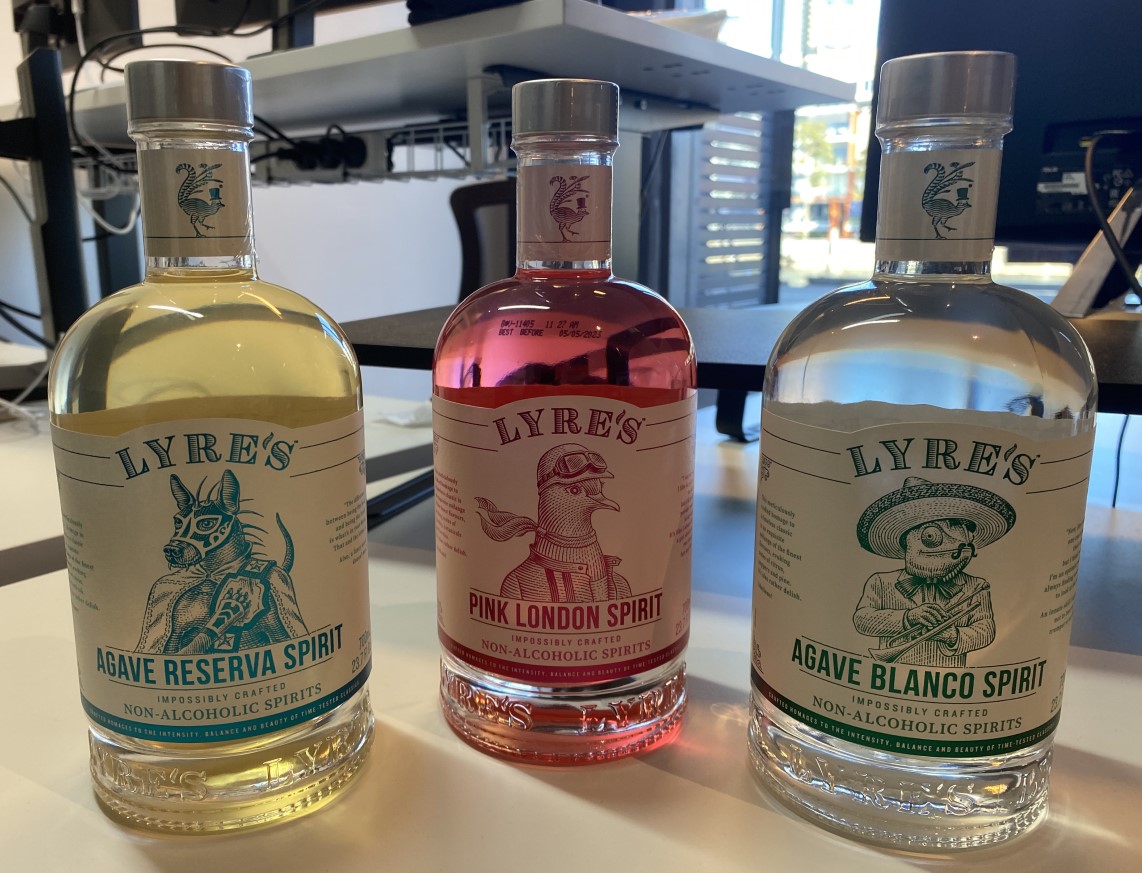 STATISTICS
16 characters modeled and textured. (I was provided with the Pigeon model)
17 labels prepped for AR use.
All characters UV unwrapped and painted with a single 1024px texturemap.
All character rigging.
4 animation sequences built for 17 characters. (Intro, Idle, Recipe, Tutorial)
Uploaded and configured for use inside Playcanvas.
CREDITS
CLIENT
Lyre's Spirit Co.
PRODUCTION STUDIO
Unbound
CHARACTER MODELS (all except pigeon)
RIGGING all
ANIMATION all
AR LABEL PREP all
DELIVERY all
James Neale
3D MODEL + ANIMATION - Bar and glass
CHARACTER MODEL - Pigeon
Unbound
GALLERY
Below is a selection of some of the animations I delivered.